Urban Exodus: Marketing New Homes as America Reopens
June 23, 2020
With stay-at-home orders lifting across the country, we've entered a new phase of the coronavirus pandemic recovery. And the new phase includes a shift in home buying priorities that may signal a new urban exodus.
Your home is a tangible physical manifestation of your vision for the future. The home buyer is making a down payment on the life they want to have.
And, for many home buyers, the life they want to have has changed dramatically due to the social and economic fallout from the pandemic.
A survey* of 5,000 recent home buyers found that only 31% were planning to purchase before the pandemic began. The other 69% cited a cause related to coronavirus including:
low mortgage rates
dislike of their current home layout
desire for a larger home
The trend is especially pronounced among Millennial home buyers who have been freed to work remotely – either over the short term or indefinitely – and are reconsidering their commitment to urban living. 
Some want larger homes in the suburbs and beyond that can facilitate an occasional drive to the office. Others are abandoning packed urban areas like San Francisco and New York for the suburban halos surrounding cities like Phoenix in the West and Atlanta, Charlotte, and Raleigh in the East.
We may be in the opening phases of a new urban exodus.
Urban Exodus: How to Sell and Market New Homes.
In our POV on new home sales and coronavirus, we referred to this second phase of recovery as America Reopens. That label has proved out. 
Although many states are reopening, some home buyers are cautious due to financial insecurity and the health risk of engaging with a sales person. At the very least, handshakes are less common than they once were.
Home builders that can calm consumers' nerves and convince them to leave the perceived safety of their cars will sell homes. Home builders that can't, won't.
Here's how to sell and market new homes during the post-pandemic urban exodus.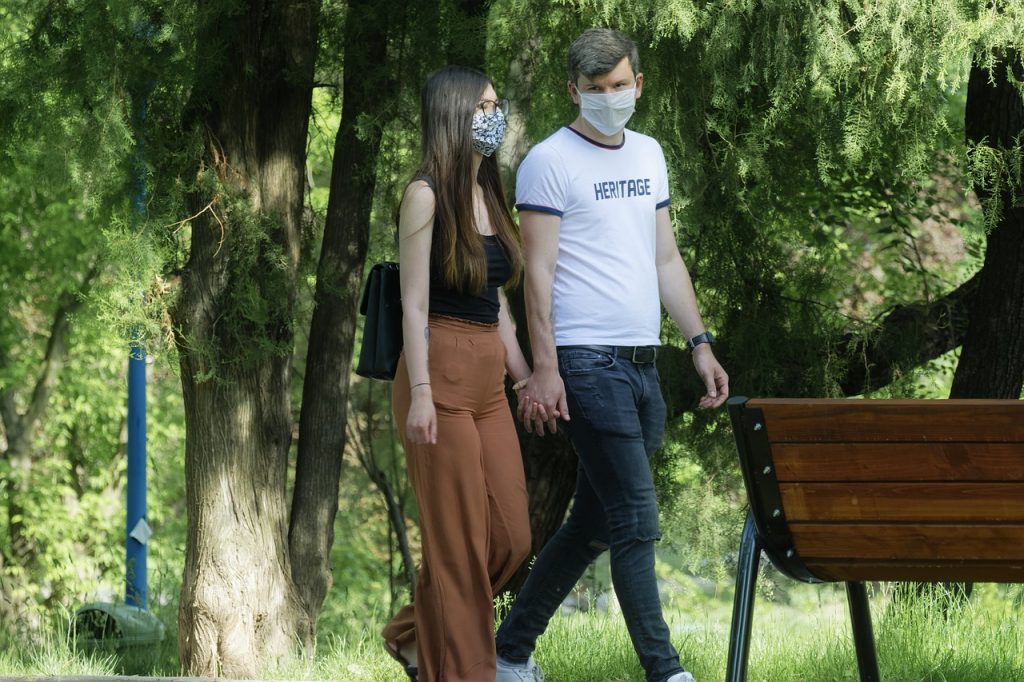 1. Update your marketing assets to speak to new buyer priorities.
The 69% of home buyers who weren't even shopping before the pandemic want something different. So give it to them!
It's time to audit your marketing presence – from digital ads to physical signage – to connect with buyers on more than just square footage and custom counter tops.
Speak to the current state of affairs and call out newly desirable features like workout rooms and home offices.
Informational kiosks are a great communication tool if your sales office has reduced hours or consumers are hesitant to come inside for a model home tour.
2. Refill the funnel with environmental marketing.
Environmental exploration is still the primary means of new home search – even in a pandemic – and environmental marketing is the key to adding explorers to your funnel.
Route hierarchies, strategic route developments, and information design all help your environmental marketing convey your message and filter your audience so more of the right buyers enter your digital funnel.
Signage systems are the key to convincing timid shoppers that your community is the community worth stepping out of the car for.
3. Embrace digital innovation like virtual home tours to close leads.
While physical marketing like your signage system is the key requirement to filling and refilling the funnel, recent digital innovations can help you move engaged consumers through the funnel to a sale. 
From virtual home tours to remote notarization and digital home closing, the new home construction industry is doing all it can to adapt to the pandemic and accommodate timid consumers.
With your strategic signage systems speaking to new buyer priorities and your sales team leveraging the latest digital innovations, you'll be well-positioned to capture the attention of home buyers who didn't even know they'd be home buyers before the pandemic hit.
* Survey of 5,000 conducted June 5-9 by John Burns Real Estate Consulting.