Wayfinding on Campus: How Texas A&M University Welcomes Campus Visitors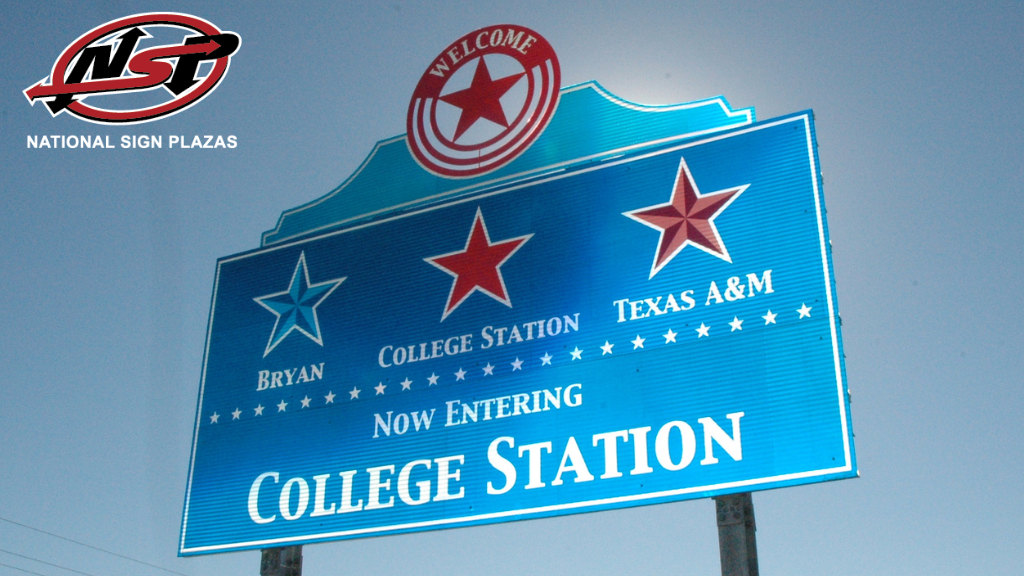 Texas A&M University's move to the Southeastern Conference (SEC) changed the college football landscape.
It also presented the university and its partner cities Bryan and College Station with a new challenge. How do we guide football fans to historic downtowns, retail areas, and tourist destinations across two cities and a sprawling college campus?
Initial plans for a university wayfinding sign system had been on the shelf at the local convention and visitors bureau for several years with no plan for fabrication or installation.
The bureau enlisted National Sign Plazas to bring the wayfinding system to life – with just six months until kickoff.
NSP updated and value-engineered plans for the system, which included six different sign types placed at 140 different locations across two cities and the busy university campus.
A key schedule concern was the intended placement of nearly 90% of the signs in the department of transportation's right of way. NSP managed all interaction with Texas DOT to smooth the process.
NSP executed fabrication and installation within six months of the RFP award and the wayfinding system was ready to greet SEC fans in time for kickoff.
Video: University Wayfinding Sign System Case Study.
View the case study video below to hear from convention and visitors bureau president Shannon Overby.