How to Manage Political Yard Signs, Homemade Signs, and More
October 23, 2019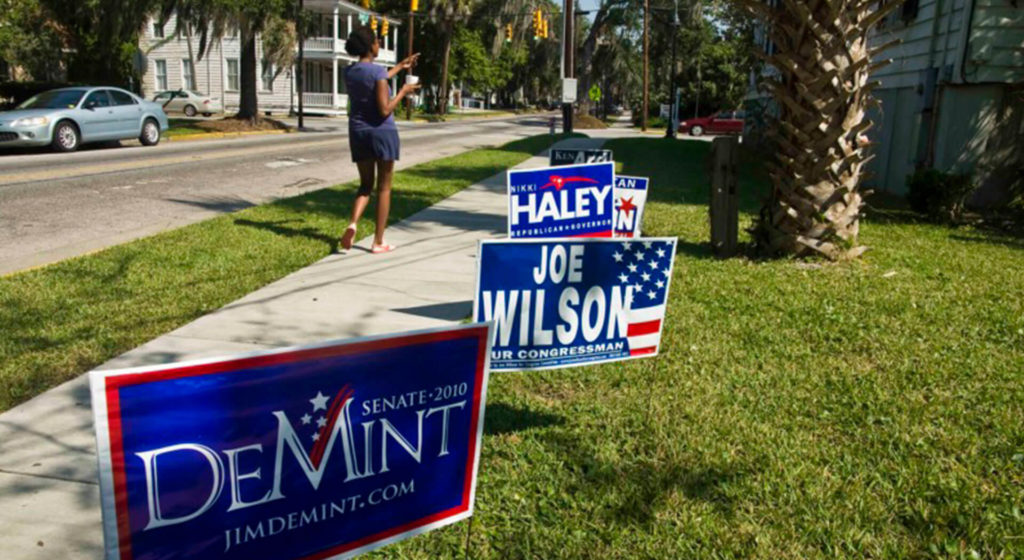 An election year always highlights the challenges municipalities face in regulating temporary signage cluttering city rights of way. 

Unmanaged signage and abandoned sign frames are a visual blight that many cities are unsure of how to address. From political yard signs left standing well past a campaign to homemade signs for garage sales and local events, temporary signs require diligent oversight.  

Here are three types of temporary signage and what to do about them:
1. Homemade signs. 
Homemade signs cluttering utility poles, intersections, and rights of way are an eyesore, but most are placed with good intentions. Whether they support a neighborhood garage sale or a local event, these signs often support the city's economic and neighborhood development goals. 

If homemade signage gets out of hand in your city, you can offer alternatives such as a Facebook group or message board for citizen announcements. You might also enlist your citizens in quarterly or annual cleanup events aimed at removing outdated signage.
2. Home builder directional signs. 
Temporary directional signs are critical for new residential developments. Left unchecked, these signs create a broken window effect on your streets and deter potential home buyers.

Many pro-growth cities feel they have no choice but to give home builders free reign despite the negative aesthetic impact. Others have outlawed offsite and weekend signage to the detriment of new home sales. 

A win-win alternative for growing communities is to allow uniform home builder signage throughout the city at predetermined locations. Here's how to write home builder sign policy that works for home builders, cities, and residents.
3. Political yard signs. 
Unlike homemade signs and home builder directional signs, political lawn signs are not economic drivers. Of course, they are incredibly important pieces of political speech. 

They're also incredibly difficult to regulate, especially when they're placed on private party. The US Supreme Court has ruled that political yard signs are political speech protected by the First Amendment. 

On the other hand, you may be able to regulate the placement and removal of political yard signs on public property. Removal is key here. Your citizens don't want to see 2020 campaign signs in 2021 … and you don't want your city stuck with the cost of removing them.