3 Reasons Your City Needs a Wayfinding Sign System
Municipal wayfinding signage systems motivate residents and visitors toward higher engagement and increased daily spending. 
Through directional wayfinding signs, gateways and entrances, public art pieces, pedestrian map kiosks, and connected digital experiences, wayfinding systems help to: 
Reduce travel frustrations – getting lost, finding parking, etc. – that impact return visits.
Motivate traffic to enter retail areas and disperse to local businesses throughout them.
Increase per capita daily spending and drive economic development.
Create a sense of place and community. After all, signage is about more than navigation!
Does your city need wayfinding signage? Maybe! Here are three common catalysts for cities and towns to invest in a wayfinding system.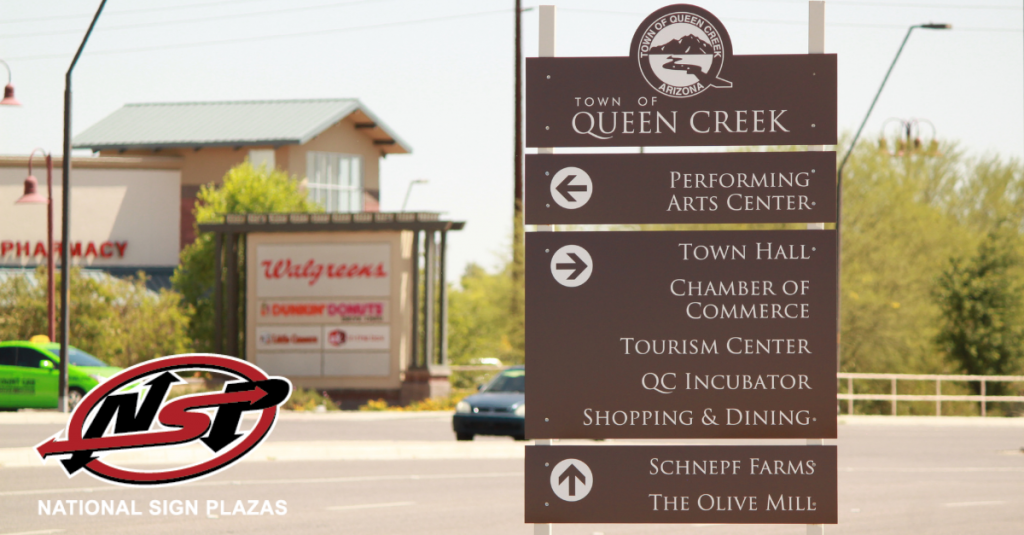 Wayfinding Catalyst: Low Visibility.
Wayfinding objective: Motivate traffic to enter a key area while still creating an efficient return to the thoroughfare.
Thoughtful population growth is good for cities. However, population booms often create new traffic patterns or are followed by new state or federal roadways that guide vehicular traffic around – rather than through – the city core.
This challenge is commonly experienced by growing suburbs and exurbs as they're swallowed up by expanding metropolitan areas. The trend has accelerated as a result of post-pandemic suburbanization. 
Wayfinding sign systems direct relevant traffic to retail areas, public services, and other points of interest – and then back to the highway when their visit is complete.
Wayfinding Catalyst: Quiet Attractions.
Wayfinding objective: Drive discovery of and distribute spending to underutilized attractions and destinations.
Sometimes a point of interest is a little off the beaten path. We refer to these types of locations as Quiet Attractions.
Google Maps might help some visitors find the location – if they know to look for it. However, the lack of foot and vehicular traffic harms both initial discovery and the repeat exposure that builds true awareness of an attraction.
Wayfinding sign systems encourage users to follow the road less taken to discover unique event spaces, attractions, and shopping areas.
Wayfinding Catalyst: Location Density.
Wayfinding objective: Improve user engagement by distributing traffic to points of interest throughout a congested area.
For many cities with historic downtown areas or growing universities, a multitude of destinations might occupy the same general area. Density is great for walkability but it comes with congestion challenges. 
In such environments, proper wayfinding signage distributes spending more evenly throughout the area, facilitates multi-modal transportation including biking and walking, and improves the user experience by reducing travel frustrations – getting lost, failing to find parking, etc. – that impact return visits.
Does Your City Need a Wayfinding Sign System? 
If your city or town is facing any of these scenarios, we'd love to explore how a wayfinding system might help. Tell us about your project!