Parks and Recreation Signage in the Age of Coronavirus
Parks and recreation spaces are important amenities for residents and major attractors of out-of-town visitors. The coronavirus pandemic has altered park usage in two major ways:
Americans are spending more time outside than ever before. Many are exploring their local parks for the first time!
Large gatherings and tentpole events have largely been put on hold, which has impacted out-of-town visitation and spending.
As park usage changes in the age of coronavirus, parks and recreation signage should change as well. Here are a few ways to adapt signage in your parks and public spaces for the new normal.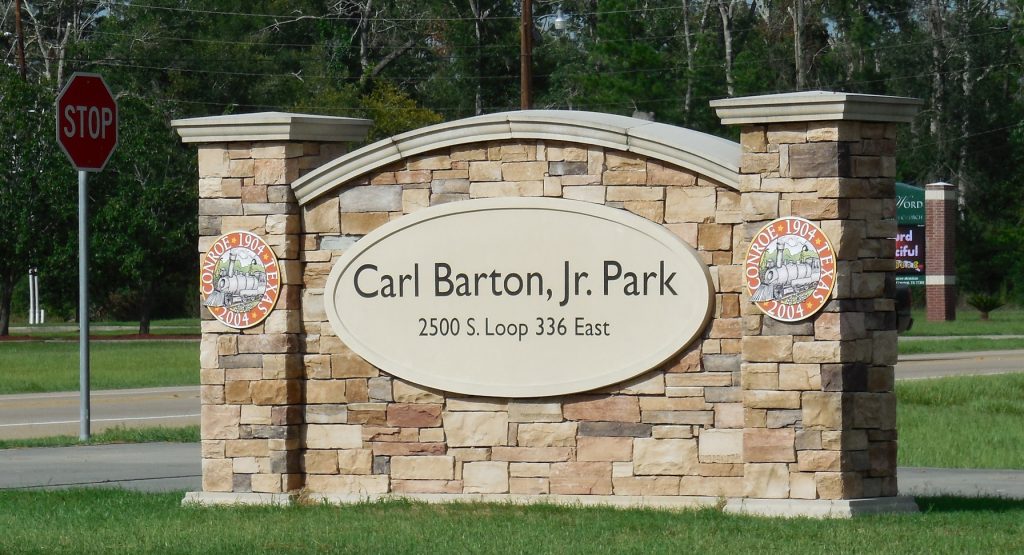 1. Distribute Visitors Throughout Your Parks and Public Spaces.
In the early days of coronavirus, marking out six feet of distance with duct tape on the ground was a win. Today, with the pandemic ongoing, it's time to evolve toward semi-permanent adaptations of our parks and public spaces.
Kiosks at park entry points communicate ever-changing local mask ordinances and gathering guidelines. Directional signs spread visitors out from congested areas and help them discover lesser-known spaces.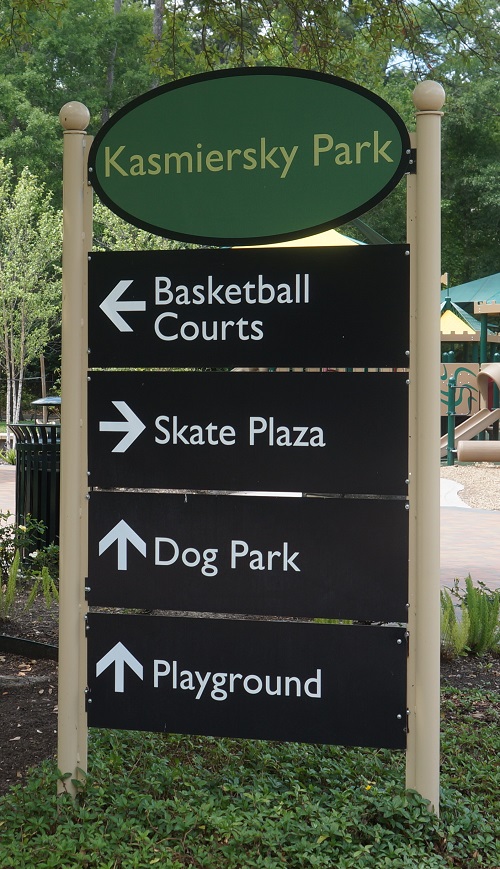 2. Orient Park Newcomers and Out-of-Town Visitors.
Park usage has increased dramatically in the age of coronavirus and many Americans are visiting local parks for the first time.
Informational kiosks and directional signs can help them rent a picnic space, locate a field for a youth sports tournament, or just get acquainted with park rules. A mobile app can take the communication to the next level.
3. Connect Parks and Rec Spaces to Local Businesses.
The economic impact of the pandemic cannot be overstated. Brick-and-mortar businesses are struggling and sales tax revenues are drying up. It's critically urgent to motivate foot traffic from parks and recreation spaces toward shops and restaurants.
Wayfinding signage, inviting walkways, and cultivated paths encourage walkability and guide park visitors into retail areas to grab a to-go coffee, enjoy lunch on a patio, and support their local economy.
4. Prepare for the Return of Large Gatherings and Events.
Tentpole events like art fairs, food festivals, concerts, and youth sports tournaments put the R in parks and recreation ROI. Eventually, these types of large gatherings will return. Some states are already testing the waters.
As more out-of-town visitors are drawn to these events, the pressure will increase to both communicate local ordinances and to spread visitors out to avoid congestion. Clear parks and recreation signage and graphics will help prevent unsafe clustering. 
The Coronavirus Impact on Parks and Recreation Signage.
The coronavirus pandemic has changed how we engage with outdoor public spaces.
Parks and recreation signage should change as well with a focus on orientation, engagement, and distribution – both throughout the park and to nearby retail spaces.
We're here to discuss your parks and rec sign project. Contact us today.