"We rely on NSP to produce high quality, highly effective signage strategies for all our communities."
Massive consolidation has changed the homebuilding industry and driven many homebuilders to partner with solutions providers offering national capabilities.
With the largest national footprint in the home builder signage industry, NSP is your single partner for strategic signage solutions across a large number of regions.
But there's more to a partnership with NSP than scale. Our field offices and boots-on-the-ground customer success presence in nine markets and counting ensures that you receive the local attention your project demands.
Contact Your Local NSP Field Rep.
Your local NSP field rep facilitates your relationship with NSP. From new orders and installations to permitting and project management, your rep is your local connection to NSP's nationally-recognized strategic signage solutions.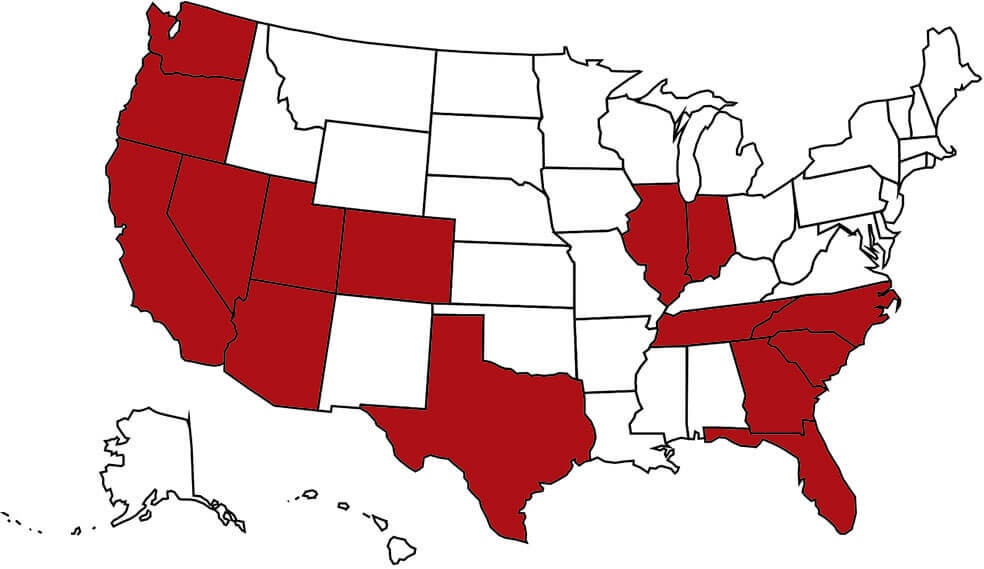 We partner with home builders in America's fastest-growing communities – from respected regional firms to every one of the nation's 30 largest developers.